Professor Margaret Kelleher, Chair of Anglo-Irish Literature at UCD, writes about Maeve Binchy's lasting appeal in the Irish Times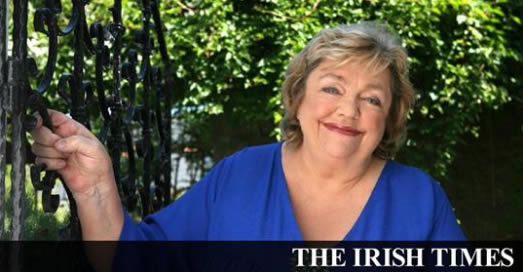 From abortion to infidelity: how Maeve Binchy chronicled Ireland
Rage drove the women in many stories by Binchy, whose writing was of huge social significance
University College Dublin Special Collections holds the papers of Maeve Binchy, a treasure trove of scripts, correspondence, first reviews and other publication materials.
Given what would prove to be an immensely successful career, spanning 17 novels, three plays, many collections of short stories and much journalism, it's a particular pleasure to trace in the archives the excitement among Binchy's first readers, and her publishers, when the popularity of Light a Penny Candle, her first published novel, became rapidly clear.
One of its first reviewers was Molly Keane, writing in the Irish Press in October 1982. Keane began by acknowledging that she had first thought "as I began the book: not for me"; she then went on to declare it a "remarkable novel", "deeply interesting and vastly entertaining".
Keane's review also identified what would prove to be enduring features of Binchy's style: her strength in dialogue and her ability to create and manage a proliferation of distinct characters. As Keane noted, "It is personalities, from childhood to maturity, far more than events and circumstances, that spell out the fortunes of her characters. For better or for worse they draw to themselves and on themselves love, fun, money, sickness, madness, happiness and disaster. There is none of the mist that does be on the bogs, Begorragh-Irish in this book."