Breda Cashe Productions
In association with the Gaiety Theatre Presents
The World Premiere of Maeve Binchy's
Circle of Friends
20th April – 14th May 2022
Circle of Friends is set in 1950s Ireland. It's an enchanting tale of first love, fierce loyalty and friendship and is a rich, resonant coming-of-age story. Elaine Murphy's wonderful adaptation perfectly captures the warmth of Maeve's trademark compassion and humour.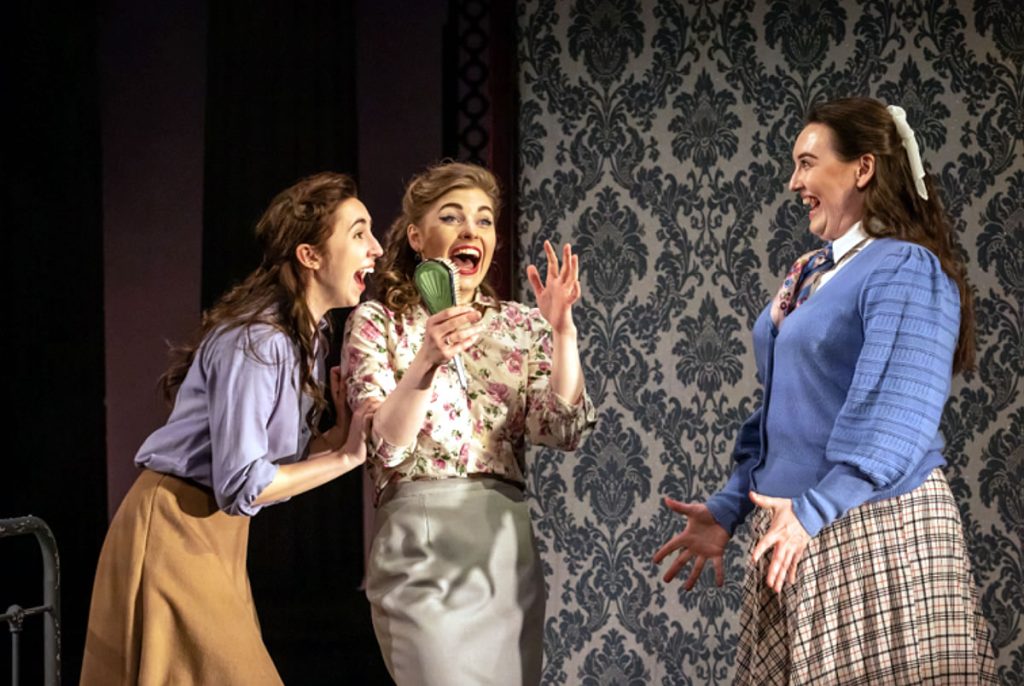 "Warm, moving….Hilarious. Will have you in stitches laughing. A universal, hilarious and heart-breaking adaptation."
The Irish Times
"…a powerful adaptation of the Maeve Binchy Classic, Circle of Friends. A heart-warming production"
The Irish Daily Mail
"…pure unapologetic entertainment. Great performances. If you are going to indulge, you may as well do it right. And Circle of Friends does indulgence right."
The Arts Review
"A wonderfully absorbing story about people worth caring about."
The New York Times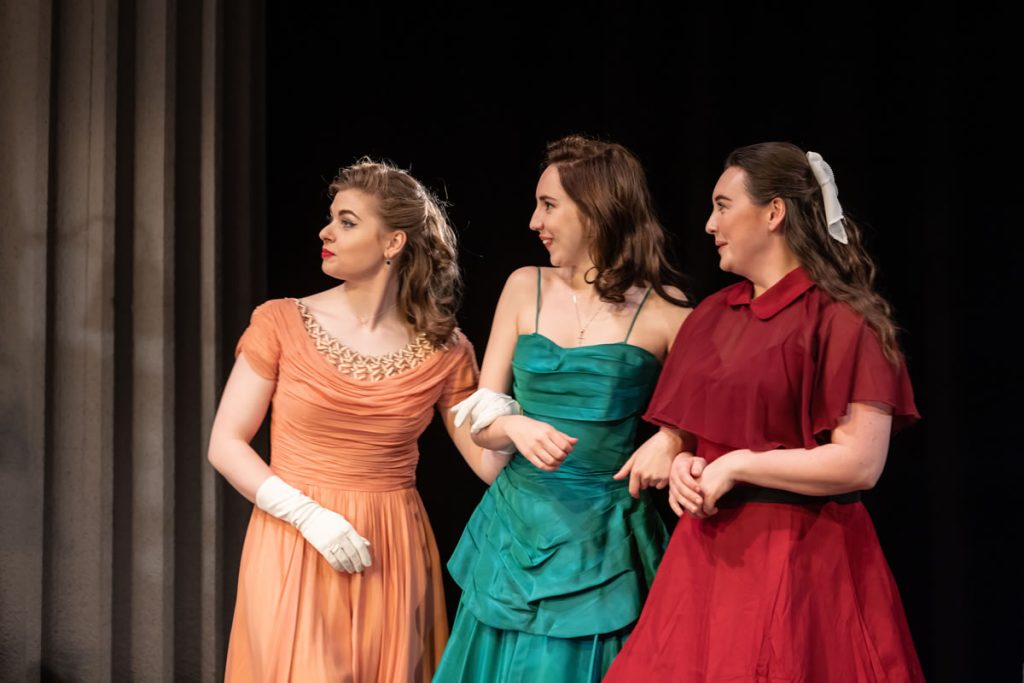 Produced by Breda Cashe
Breda Cashe is one of Ireland's leading commercial theatre producers. For over twenty years she has produced shows throughout Ireland, The West End, the UK, Australia, New Zealand and France. Included in these productions are the world premiere of The Shawshank Redemption, The Wyndham's Theatre, West End, Alone It Stands, Duchess Theatre West End and Triple Espresso, The Arts Theatre, West End.
In Ireland shows included I Keano, Driving Miss Daisy and The Field. These shows were co-produced with her partner in Lane Productions, Pat Moylan. Independently, she has produced shows presented at The Gaiety Theatre, Dublin, The Olympia Theatre, Dublin, The Dublin Theatre Festival, The Edinburgh Fringe, and the Wexford Opera House most notably Tuesdays with Morrie by Mitch Albom, Little Gem by Elaine Murphy and Holy Mary by Eoin Colfer.
In August 2021 she co-produced The Dead with The Performance Corporation, an opera based on the James Joyce short story. Circle of Friends is her third World Premiere adaptation of Maeve Binchy's novels. She presented Minding Frankie and Light a Penny Candle at the Gaiety Theatre before embarking on nationwide tours with both shows. She is currently on the board of The Everyman Theatre, Cork and The Watergate Theatre, Kilkenny. In 2023 she will produce Artemus Fowl – The Musical written by Eoin Colfer with music
by Liam Bates.
Adapted for stage by Elaine Murphy
Elaine's debut play, Little Gem, premiered at the Dublin Fringe Festival, playing to packed audiences during its sellout run and picking up the Fishamble New Writing Award and a nomination for Best New Play at the Irish Times Theatre Awards before transferring to Edinburgh's Traverse Theatre, where it won the Carol Tambor Best of Edinburgh Fringe Award. From there it toured nationally and internationally for the next three years and has been translated into seven languages for independent productions abroad.
Her short play Ribbons followed at The Peacock Theatre with Shush premiering six months later on the Abbey main stage. She has worked with Painsplough and Draiocht for The Dublin Theatre Festival and her radio play, Ma, won the PJ O'Connor Award on RTE, Radio 1 and a Zebbie from the Irish Writers Guild for best radio script. Circle of Friends is Elaine's first novel adaptation for the stage and she is currently developing her first tv series.
Directed by Viko Nikci
Viko Nikci is a writer and director for film and theatre. Born in Kosova, raised in New York City and based in Dublin, Viko has worked in the arts ever since taking a wrong turn in Chelsea and stumbling into the Irish Repertory Theatre at age 15. With a fake ID swearing he was 18, he walked out with a job and the start of a lifelong journey into the world of storytelling. Some of those recent, award winning stories include the feature films Coming Home, which is currently being adapted into a limited series and Cellar Door. Upcoming films include The Dog Who Lost His Bark, based on the book by Eoin Colfer, Chasing Your Ghost, Catch A Kite, Saint Quentin and Lineage. Having recently worked on the stage adaptations of Meave Binchy's Minding Frankie and Light A Penny Candle, Viko is delighted to help bring Circle of Friends to life. From chairman of Filmbase to founding a children's charity that focused on rehabilitation through the arts, Viko has held many roles on his journey through the word of storytelling, but none as cherished as being a father to three little heroes: Ari, Alannah and Sonny
Designed by Kate Moylan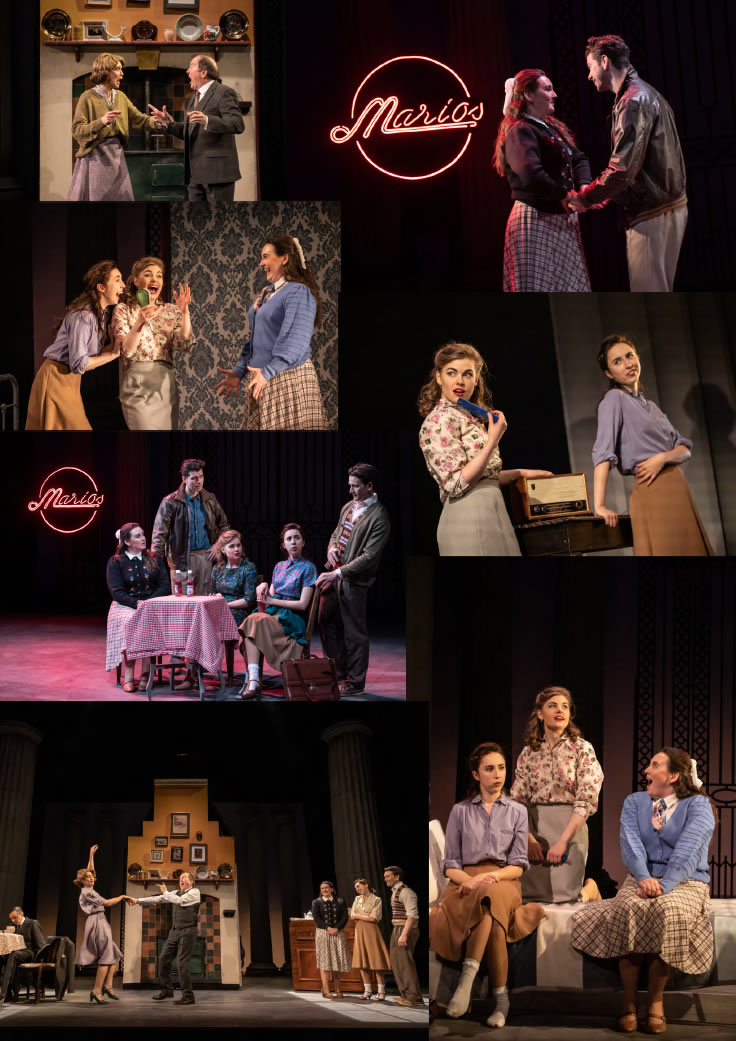 Cast
(in order of appearance)
Benny Hogan Roseanna Purcell
Annabel Hogan Susannah De Wrixon
Eddie Hogan Mark O'Regan
Eve Malone Aisling Kearns
Emily Mahon & Mother Francis Deborah Wiseman
Nan Mahon Juliette Crosbie
Sean Walsh Marcus Lamb
Simon Westwood David Crowley
Jack Foley Jack Hickey
Aidan Lynch Shane O'Regan
Rosemary and Nurse Evanne Kilgallon
Brian Mahon Ste Murray
Reviews
Binchy's sisterhood gets a touching outing on stage
Emer O'Kelly in the Sunday Independent 24th April 2022
Show of the Week: Female trio let down by their leading men
Michael Moffat in The Irish Mail on Sunday 24th April 2022
It's come of age
Irish Daily Mail 22nd April 2022